Attic Fans
Prevent heat and moisture from reaching critical levels in your attic with Solar Star® Ventilation Fans. Your attic stays cool and dry while you enjoy greater comfort in your home, lower utility bills and prolonged roof life.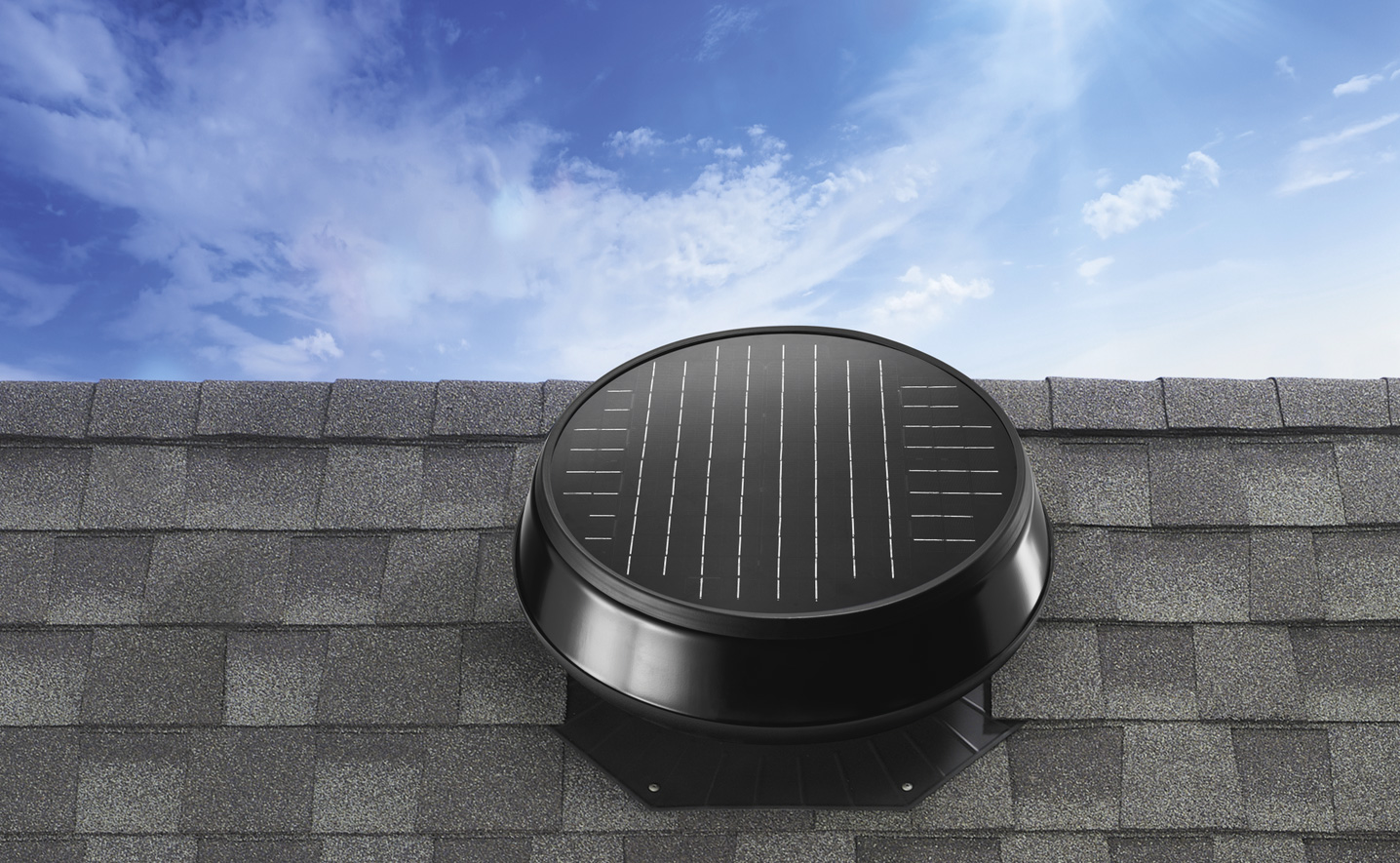 Cool your attic and protect your home all year long.
Heat and moisture are your home's enemies. Solar Star Ventilation Fans deliver an eco-friendly approach to neutralize moisture and drive out heat, keeping your home cool in summer and protecting it from harm during the winter.
---
Summer cooling
When the heat of summer hits, it needs to be vented from your attic to keep living spaces comfortable, air conditioning units from overworking, and roof structures and materials from deteriorating.
Solar Star Ventilation Fans:
• Pulls heat from your attic and structure of your home
• Provide a more comfortable interior
• Lower air conditioning energy bills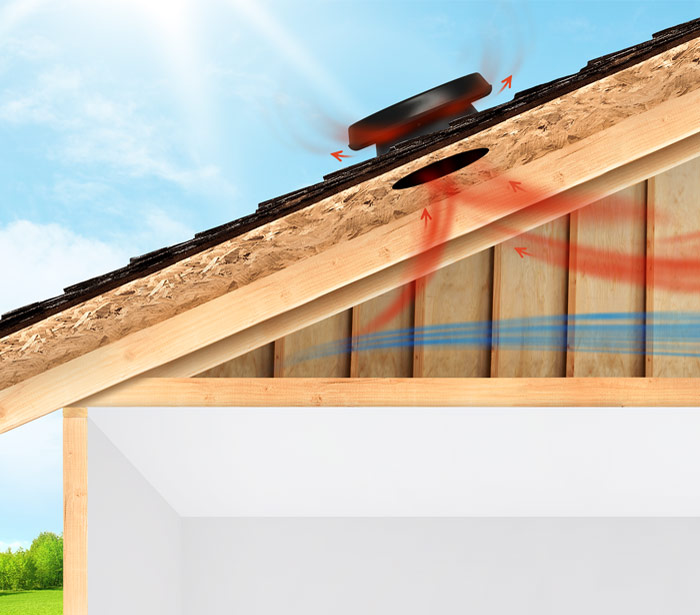 Winter protection
When ice, snow, and cold temperatures outside combine with excess humidity inside, it can do serious damage to your home's structure.
Solar Star Ventilation Fans safeguard your attic from winter damage by:
• Equalizing attic and exterior temperatures
• Eliminating damage to insulation and framing materials produced by moisture
• Avoiding leaks and structural decay from ice damming
• Mitigating weakened internal structures caused by mold and fungus growth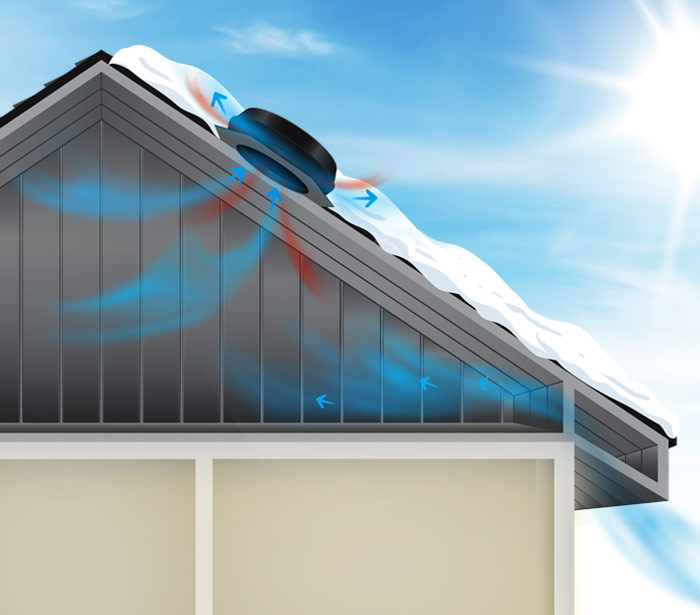 ---
---
Ideal accessories for your attic fans.
RM 1500 Add-on Panel
When shadows limit sun exposure and minimize the performance of your Solar Star Ventilation Fan, supplement its operation with the RM 1500 Add-on Panel to ensure continuous operation throughout the day.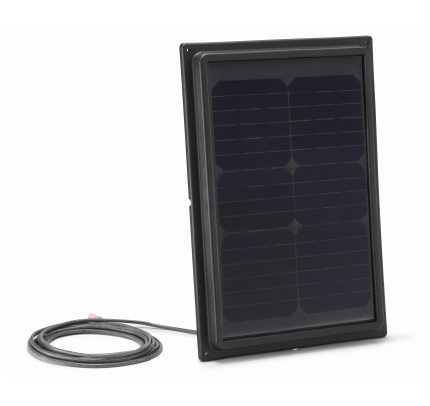 Thermal Switch
Automatically activates when temperatures reach approximately 85° F (29° C) and deactivates when temperatures drop below 65° F (18° C). Easily installs on all Solar Star models.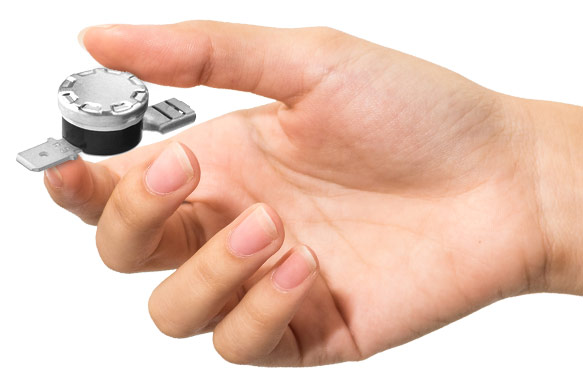 ---

Whole House Fan: Additional Attic Cooling
In addition to the benefits of our solar-powered attic fans, homeowners who install Solatube's powered Whole House Fans to cool their living spaces benefit from having their attics cooled as well.
Learn More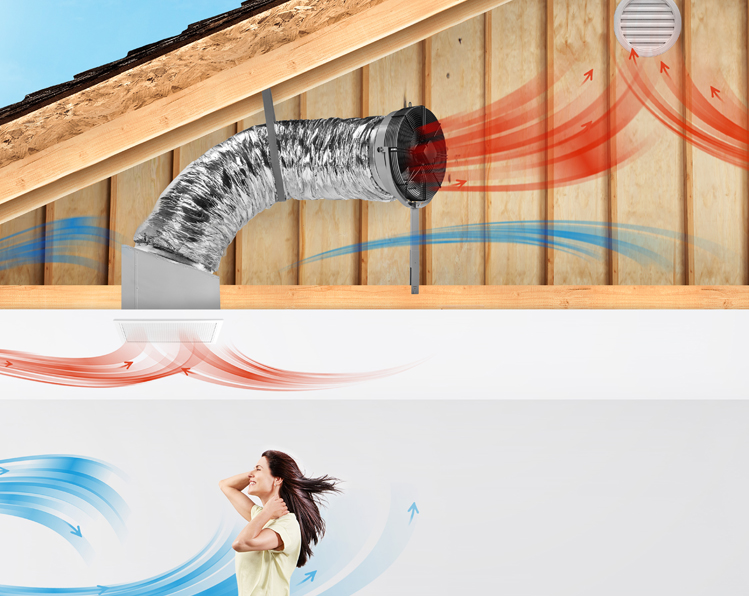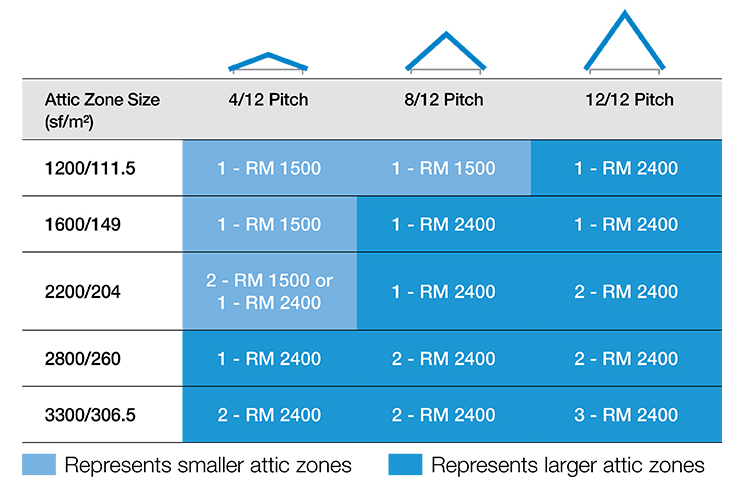 Application Guide